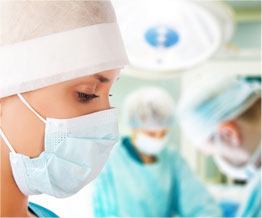 Healthcare insurance coverage
As a member of Phycinity's pediatric practice, your kids will walk into the red carpet of medical care. Every day, we strive to help families experience the highest level of compassionate care. To make this possible, we work closely with several insurance companies to help you experience an unique medical appointment. If your child is covered by one of their plans, all charges will be considered "in network." If your child's insurance company is not listed, charges may be covered under your "out of network" benefits.
We participate in-network for most health insurances.
Currently we are "In-Network" with the following Health Insurance Companies and their products:
North Carolina's Medicaid
In addition, you can also pay cash, with personal checks (processed electronically upon receipt) and VISA/MC
Please ensure that all deductibles and co-payments will be due at the time of service. You must provide all information needed to verify coverage and file claims or you may be liable to pay in full for all services rendered.
If during the consult we see a necessity for medications, we will call it in to the pharmacy of your choice and submit it through the electronic medical record.
Our clinic is staffed by a medical technologist certified by the American Board for Clinical Pathology during hours of operation. Phycinity can from the comfort of our clinic perform other commonly performed tests such as rapid strep tests, rapid viral tests such as flu, respiratory syncytial virus tests, urine tests, and other chemistry blood tests. Those we can't process in our facility will be sent to a reference lab.
We cannot guarantee any reimbursement from your health insurance company. If your child is covered by insurance, please bring your insurance card with you to simplify registration. Our staff will copy the card and submit charges directly to your insurance company. Your copay will be collected at the time of service. If your plan does not shows a copay, you will receive a statement.
About 30 days after your visit, you should receive a notice from your insurance company summarizing the charges and payment for service. If your insurance company has covered the full amount, your insurance company will send payment directly to us. If the insurance company has applied some of the charges to your deductible, we will send you a bill for the amount still owed.
Please note that each insurance plan is a contract between you and your insurance company, and each plan is different. If you have specific questions about your plan benefits and what charges will be applied to your deductible, please contact your insurance company directly.
Contact us today to discuss your needs and we will gladly develop a care plan for your family.